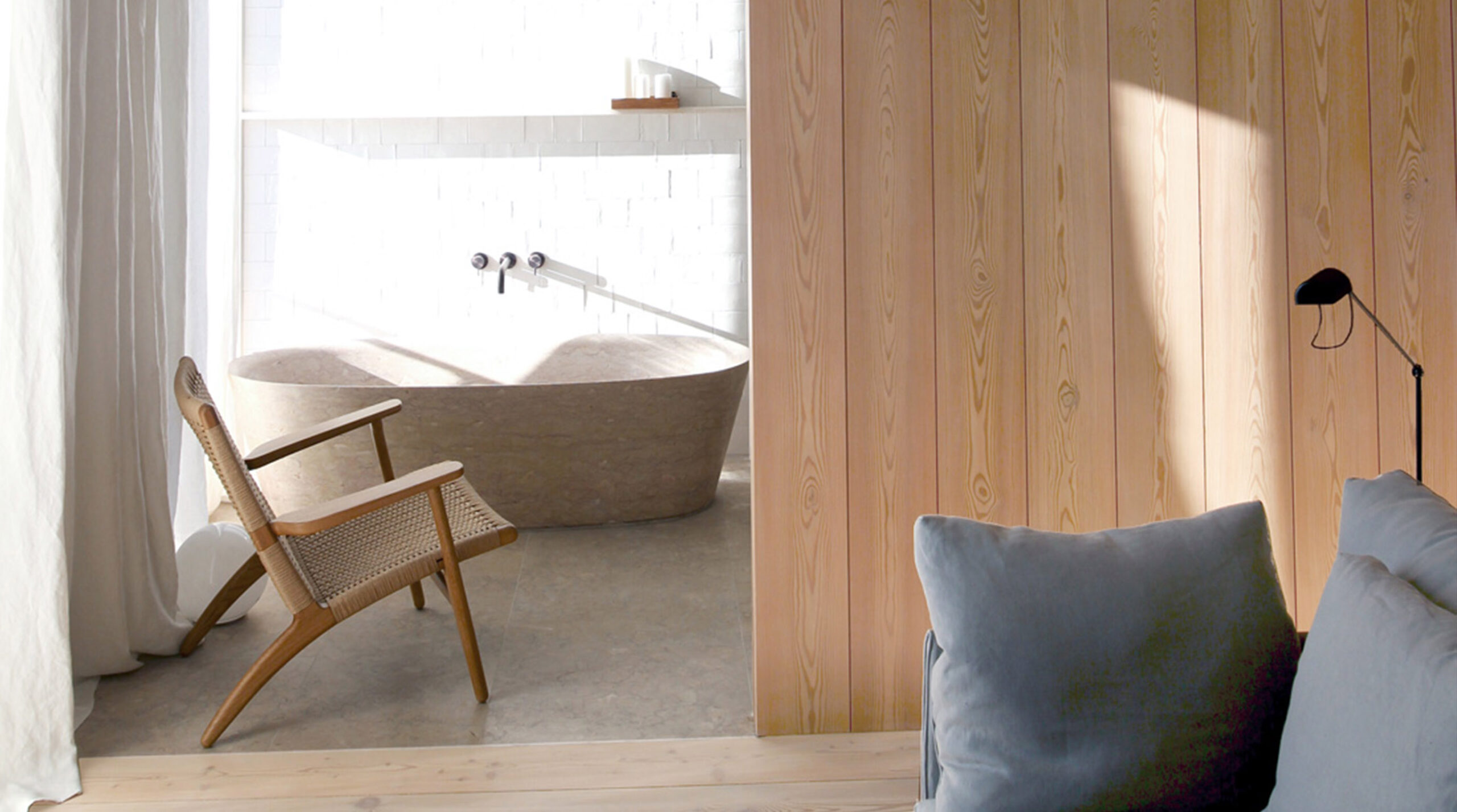 Campo Santa Clara 1728 Hotel – An « urban retreat »
This secret Lisbon address, with no hotel front, is located in the city's antique district. Like an urban retreat, the Santa Clara 1728, offers only 6 rooms. From the entrance hall, a living room composed of an enormous sofa punctuated by an imposing Baroque classical work, the monastic splendor of the building stands out soberly. The view is perfectly framed on the Tagus.
A great respect for the heritage emanates from this place by the discreet intervention inside and outside. The rooms offer a minimalist style taken to the extreme but incorporating local materials and crafts such as beige marble, blond wood, rough stone, ceramic. The relationship between intimate space and exterior views seems fully integrated, giving the impression of having a huge bedroom serving fluid circulation and peaceful living.
The breakfast table is held by the Chef who offers guests the opportunity to integrate his kitchen during a meal. This participatory preparation contributes to the relaxed and welcoming atmosphere of the place, as if we were arriving in a family, at its large, warm wooden table.
To discover Lisbon, the Hotel Santa Clara 1728 suggests itineraries in the city, off the beaten track and to discover particularly special places … a getaway!
—-
Campo Santa Clara 1728, 1100-473 Lisbon, Portugal. www.santaclara1728.com